Finance Options at Don McGill Toyota in Houston!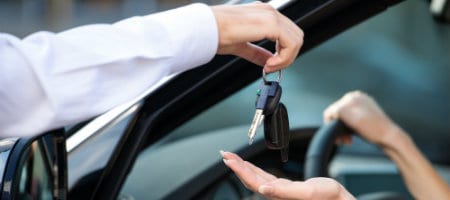 Buying a vehicle is as much an exciting experience as it is a challenging one. Should you lease a new Toyota? Or should you buy a used model instead? What is the difference between lease vs buy a new Toyota? Will I get approved for a new car loan? Is Credit Assistance Program available? These are common questions consumers ask while shopping for their next ride. The process is especially daunting for first-time buyers or buyers struggling with credit issues. After all, there are a lot of financial factors to weigh when buying a car. 
What You Can Expect 
At Don McGill Toyota in Houston, we offer our customers options! Once you discover the Toyota car you want to own, the next step is to consult with one of our advisors who will explain which financial options are available to you. They will be happy to outline the differences between leasing and buying so that you can understand the two more clearly. We keep you informed about our monthly Lease and Finance Specials to help you make the best financial choice when considering a New Toyota purchase in Houston.
Want to get started on your finances today? Then be sure to fill out our convenient credit application! As soon as your submission is reviewed, a representative will contact you to help you proceed with the following steps. 
Rest assured, we will not disburse your personal information to third party companies without your consent because your privacy is important to us. For further clarification, please read our privacy policy. Otherwise, you can always call us at (281) 496-2000 or contact us if you have any questions or concerns. We are happy to know that you are interested in buying your vehicle at our dealership and hope to hear from you soon!

At Don McGill Toyota in Houston, we offer our customer a Lifetime Commitment of Owner Benefits when buying a New Toyota or Certified Pre-Owned Toyota!