If you're looking for new or used truck deals on new and used custom Toyota trucks in Texas, your search should begin at Don McGill Toyota of Houston. Located at 11800 Katy Freeway in Houston, Texas, Don McGill Toyota of Houston is conveniently located to service the entire city, as well as all of the surrounding areas. Our extensive Toyota truck inventory allows our customers to search for and/or customize the vehicle that's a perfect fit for them, and our experienced and friendly sales professionals will work hard to make sure that you're able to find the Toyota truck that you've been searching for.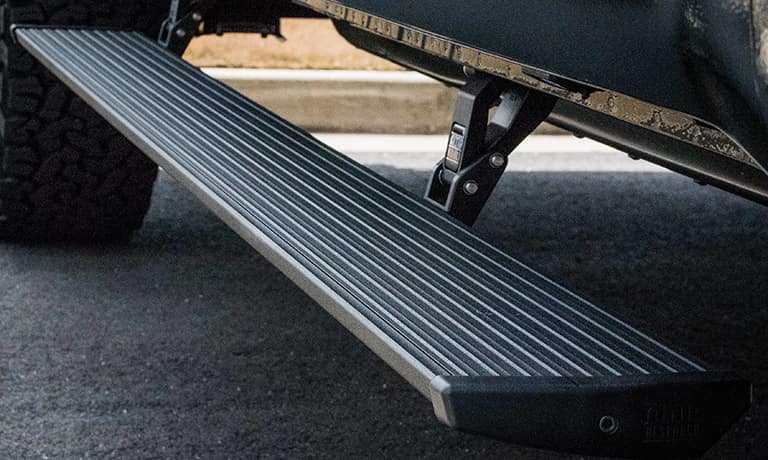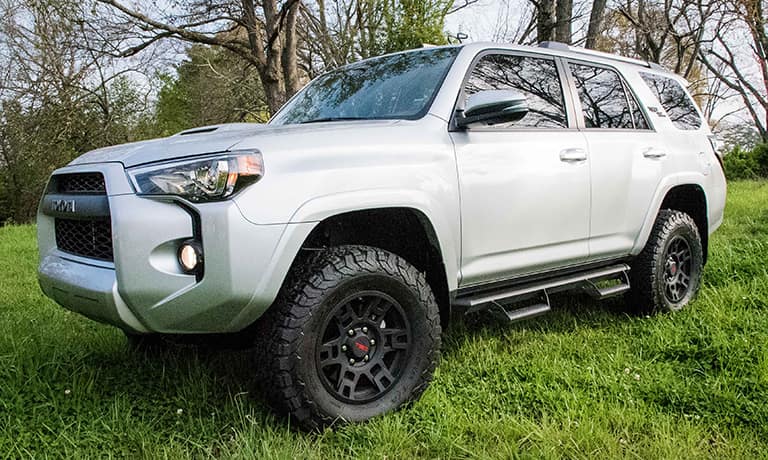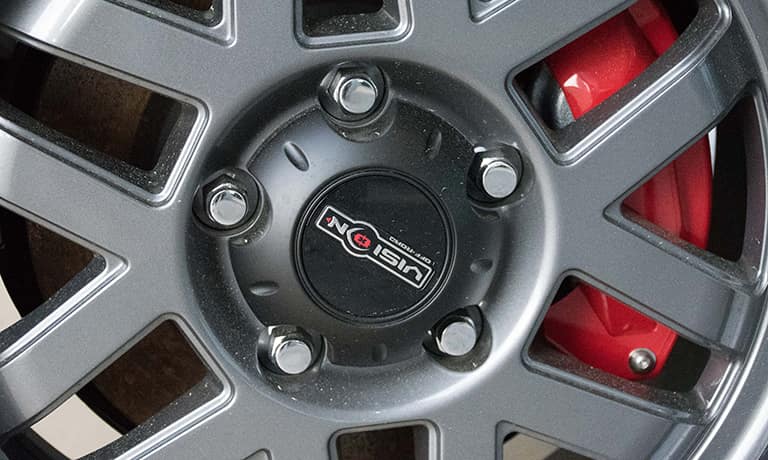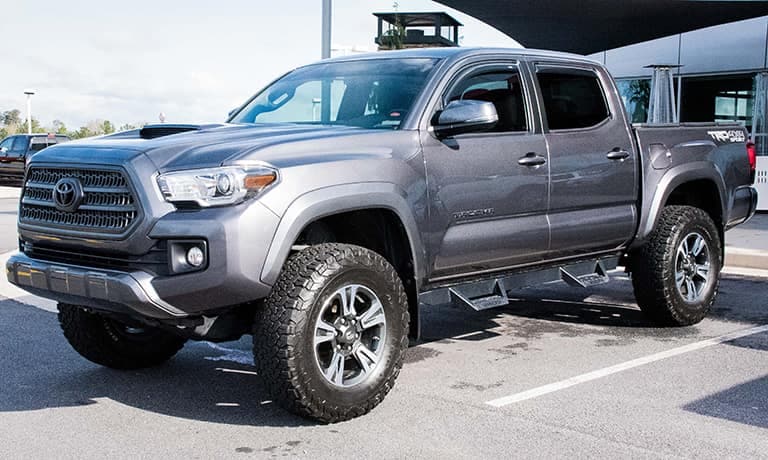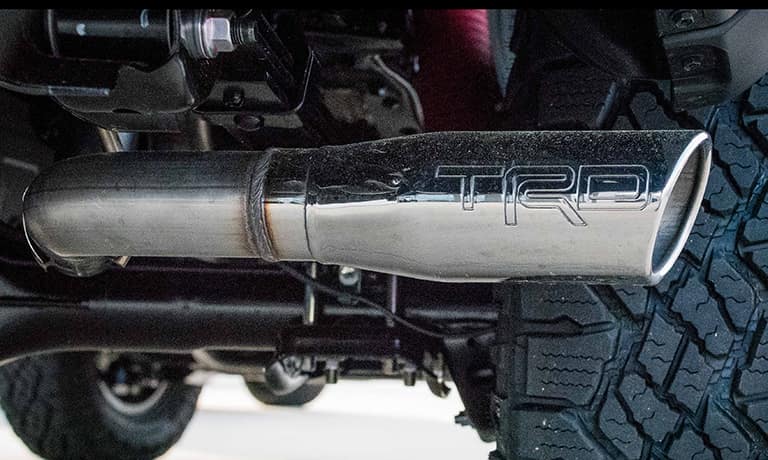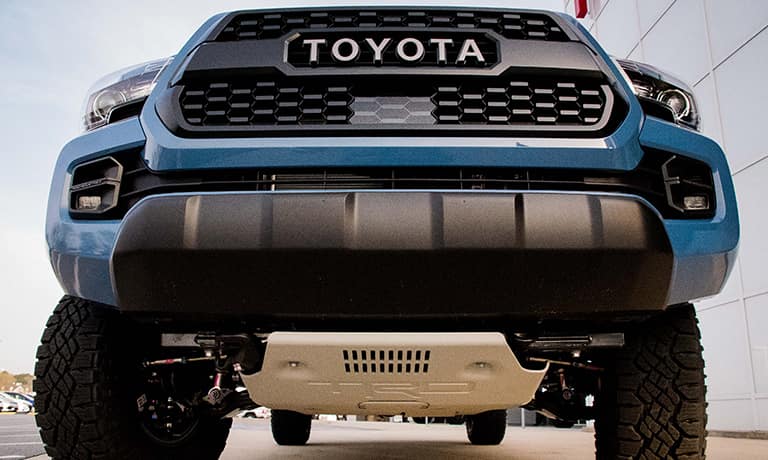 Some of the Accessories Available for your New Toyota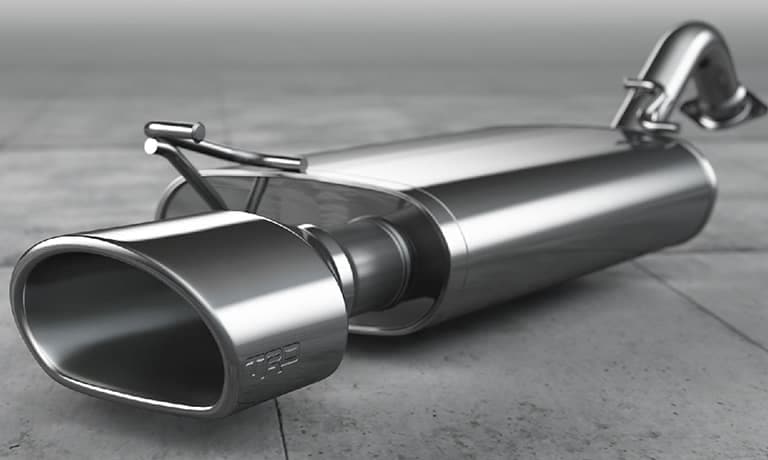 Performance Exhaust
Activate the beast within your new Toyota SUV or truck with some deep breathing exercises. A Genuine Toyota TRD Pro Exhaust can provide your engine with increased power thanks to a less restrictive path, allowing it to bellow out a deep and throaty tone that will turn heads on any Houston street.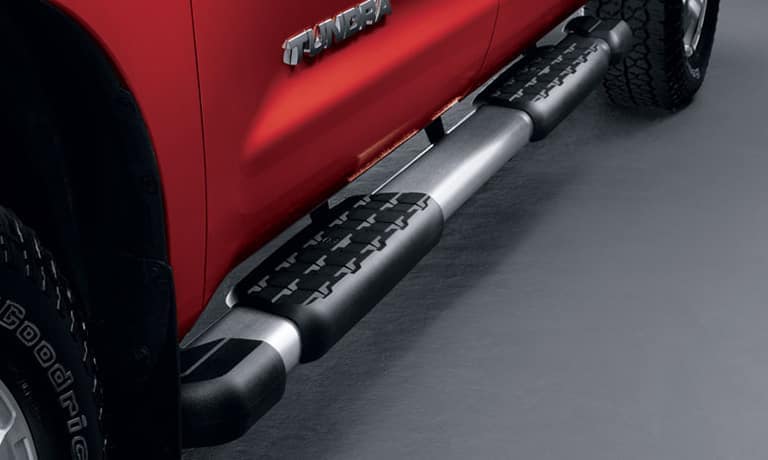 Stepboards
Enter the cab of your new truck or SUV with ease when you install Genuine Toyota Stepboards that are composed of rust-free, high-quality stainless steel. Besides giving your Toyota a more striking appearance, stepboards also help reduce dirt and stone chipping on both the door and body of your truck.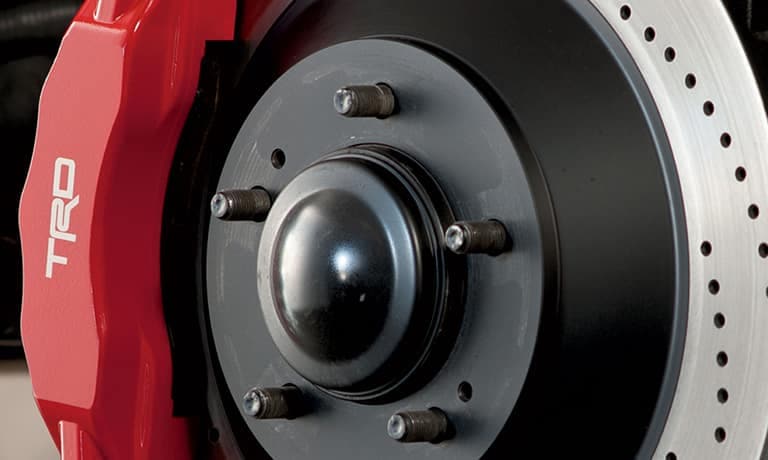 Performance Brakes
Whether you're enjoying some off-road excitement or negotiating stop-and-go traffic, you'll quickly realize that the left pedal of your new Toyota is equally as crucial as the right. The stopping power offered by Toyota Performance Brakes decreases stopping distance while also enhancing driver confidence.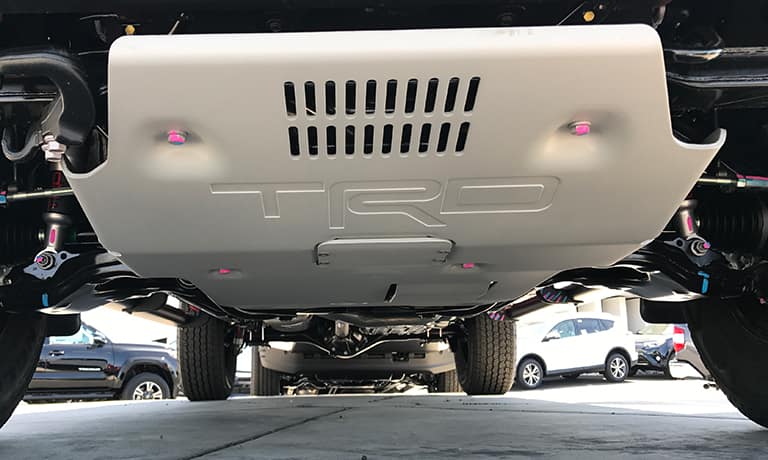 Front Skid Plate
Keep the underbelly of your new Toyota vehicle safe from treacherous terrain with a TRD Pro Front Skid Plate. Made from stamped and formed silver powder-coated aluminum, your Toyota's Skid Plate works to protect the underbody from damage that can occur from flying stones and other types of debris.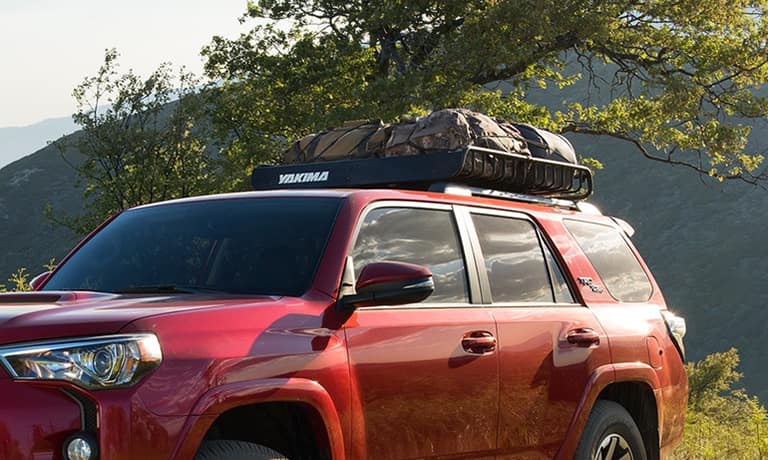 Roof Rack Cross Bars
Genuine Toyota Roof Rack Cross Bars seamlessly integrate with the existing roof rails of your vehicle, allowing Houston owners to secure their cargo with ease. Adjusted by sliding along the side rails and locking them in place with thumb screws, Roof Rack Cross Bars provide cargo-carrying convenience.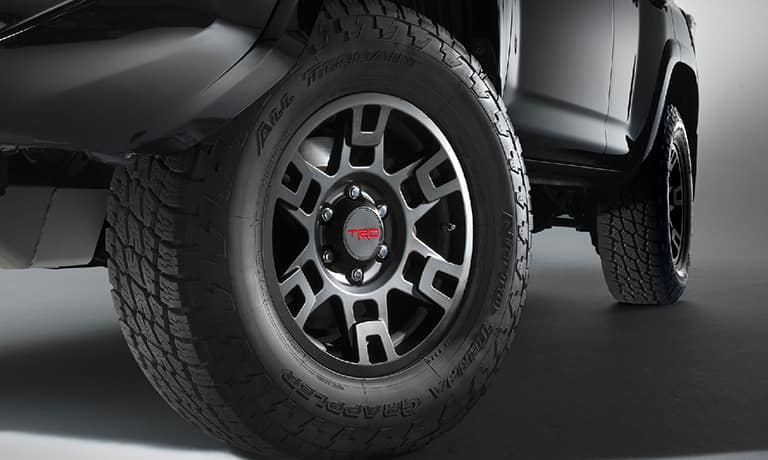 Custom Alloy Wheels
Give your new vehicle a completely custom and unique appearance with Genuine Toyota custom alloy wheels. The stylish alloy wheels available for your new Toyota are lighter, which helps when it comes to heat dissipation, as well as providing greater rigidity when performing high-load cornering maneuvers.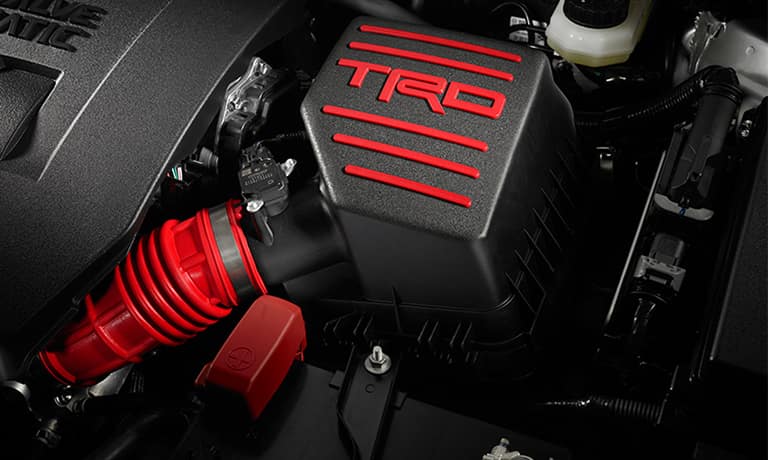 Performance Air Intake
Increase the quality of the air that flows to the motor of your vehicle while also increasing its performance with a Genuine Toyota Performance Air Intake. Supplying your engine with cooler and denser air, a Performance Air Intake will provide a significant increase in horsepower.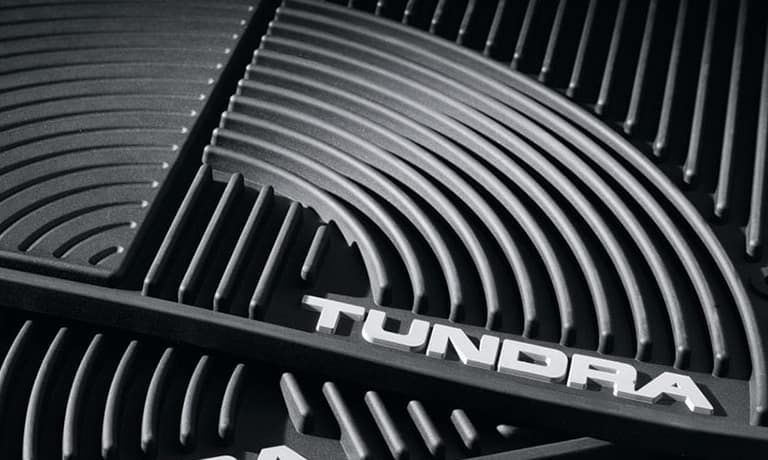 All-Weather Floor Liners
While your new Toyota isn't afraid of a little dirt, you can keep the interior looking like new with Genuine Toyota All-Weather Floor Liners. Precisely engineered to fit your footwell and protect your carpet, these mats allow you to enjoy the Texas outdoors without having to worry about cleaning up afterwards.