Available TRD Cars, Trucks, and SUVs in Houston TX

True Kings of the Hill
At Don McGill Toyota in Houston, we're constantly pushing the limits of what your Toyota can do. When the dirt calls, the highly capable TRD Pro Series brings the toughness you need to rule the Texas off-road. Sequoia TRD models allow owners to take up to seven passengers farther off the beaten path than ever before, while Tundra TRD trucks are equally as comfortable blasting over sand dunes as they are towing your boat. Tacoma TRD trucks can bring the action to even the muddiest and most remote places while 4Runner TRD models were engineered to claw through challenging terrain and help you get to places rarely explored. Camry TRD models offer next-level performance and styling that sets themselves apart from other sedans, while the Avalon TRD lineup merges performance and luxury in exciting new ways. And with other TRD options available to you, including TRD Off-Road and Off-Road Premium models, it's now easier than ever to find an all-purpose Toyota that's ready to help elevate every Texas drive you take. Visit Don McGill Toyota in Houston to get an up-close look at everything these latest Toyota TRD models have to offer.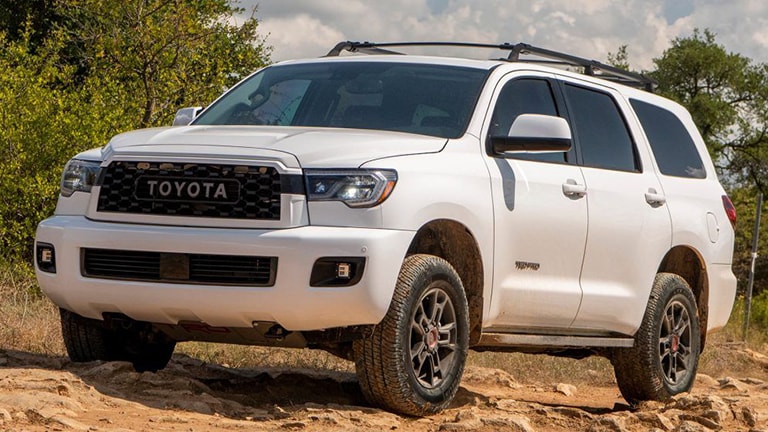 Sequoia TRD Pro
Sequoia TRD Pro's FOX® shocks and forged BBS® wheels ensure this SUV has the goods to go beyond where the pavement ends. The refined power of the Toyota Sequoia TRD Pro reveals itself with every drive. Offering impressive amounts of horsepower and torque, there's no place that the Sequoia TRD Pro can't explore.
4Runner TRD Pro
From hauling your gear to crawling over rocks, the new Toyota 4Runner TRD Pro is ready to impress. When you're needing to take Texas adventures to new levels, the TRD-tuned FOX® shocks and front springs of the 4Runner TRD Pro will help you get to your destination and back with premium SUV performance and style.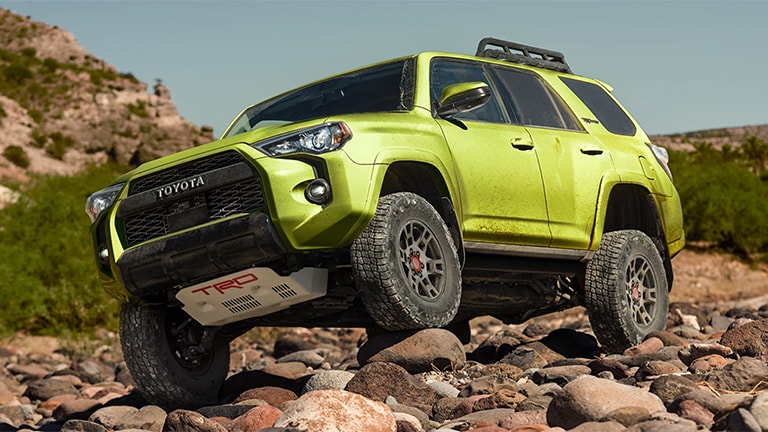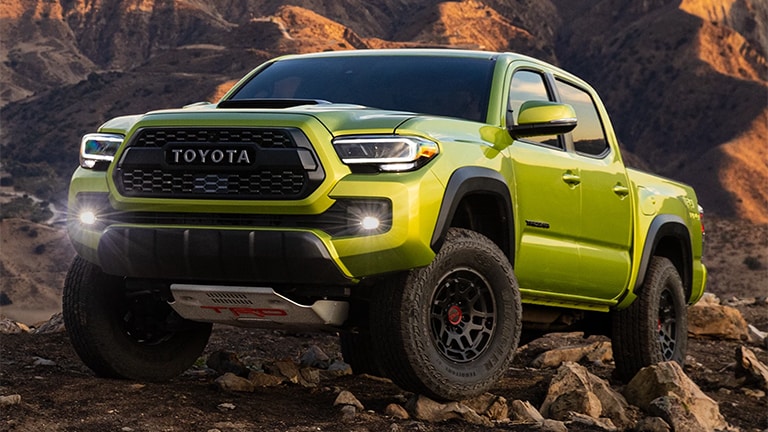 Tacoma TRD Pro
Forge your own path and seek out tougher roads, in a new Tacoma TRD Pro. Features such as Multi-Terrain Select (MTS), Crawl Control (CRAWL) and Hill Start Assist Control (HAC) help ensure that your Tacoma TRD Pro will leave no Texas trail unchallenged. Adventure is calling, and the new Tacoma TRD Pro is ready.
Tundra TRD Pro
With its tuned FOX® suspension, aluminum skid plate and forged BBS® wheels, Toyota Tundra TRD Pro is ready to take you to places you never thought possible. With their unmistakable heritage-inspired "TOYOTA" front grille and integrated center LED light bar, Tundra TRD Pro's all-around capability is on full display.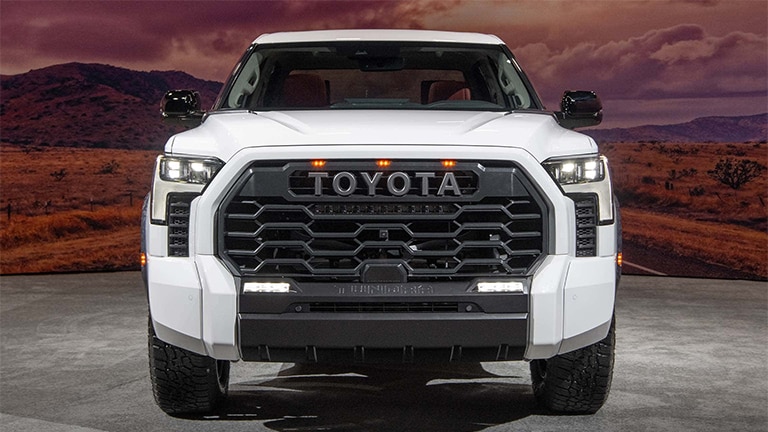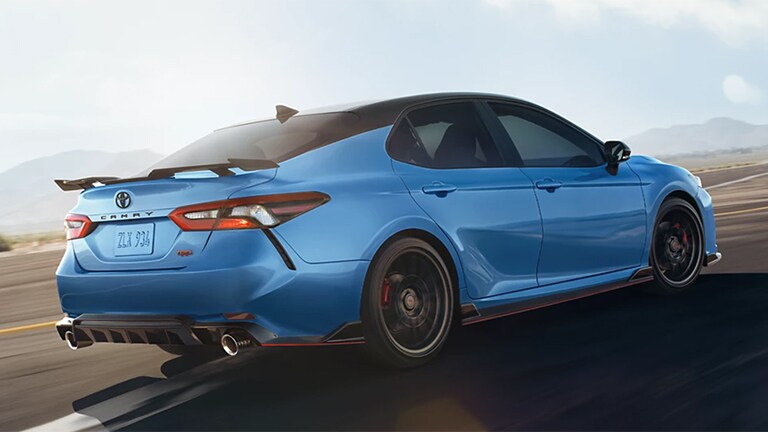 Camry TRD
Toyota Camry TRD models take handling and head-turning further than ever. TRD-tuned shocks enhance Camry's agility and steering precision, while an aerodynamic TRD-tuned body kit with red pinstripes, a TRD badge and a dynamic pedestal rear spoiler are just some of the details that help Camry TRD stand out.
4Runner TRD Off-Road Premium
The new Toyota 4Runner TRD Off-Road Premium turns heads on the Texas trails with its signature look and TRD Off-Road badging, conquering trails with their old-school body-on-frame construction and live rear axle. Modernly comfortable and surprisingly efficient, 4Runner TRD Off-Road Premium lives up to its name.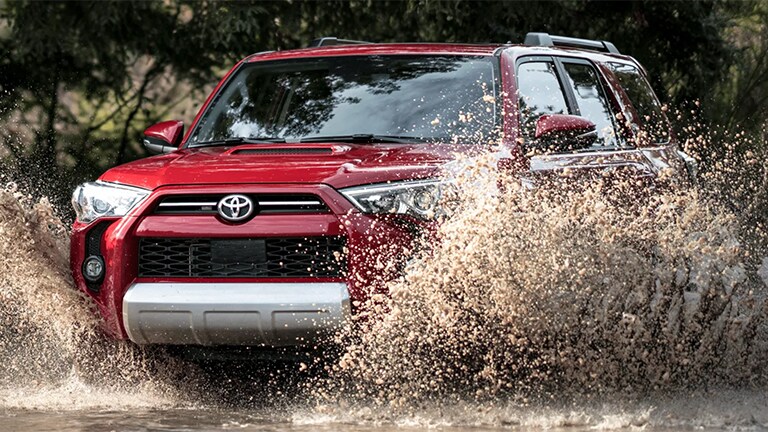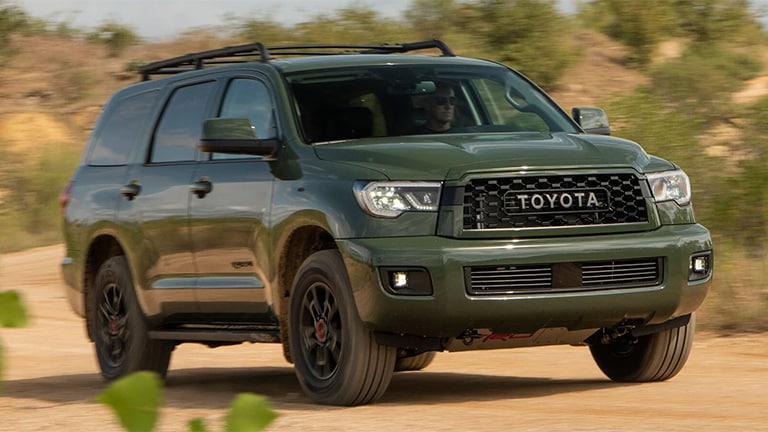 Sequoia TRD Sport
The refined power of your Toyota Sequoia TRD Sport reveals itself with every drive you take. With a powerful engine that produces plenty of horsepower and torque Toyota Sequoia TRD Sport takes command of the Texas roadways, while its modern suspension and steering work to help provide a smooth and confident drive.
Tacoma TRD Sport
Built to take on the world's gnarliest terrain, Tacoma TRD Sport is outfitted with everything needed to get the absolute most out of every Texas drive. Tacoma TRD Sport trucks bring added capability and confidence to all of your off-road adventures, helping Houston owners conquer farther and wider than ever before.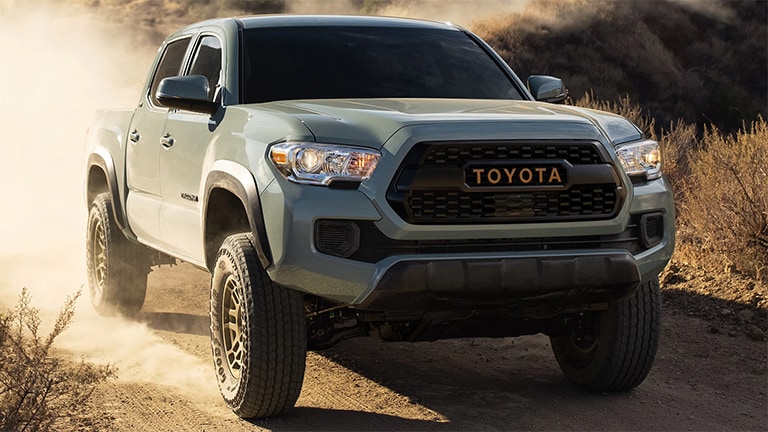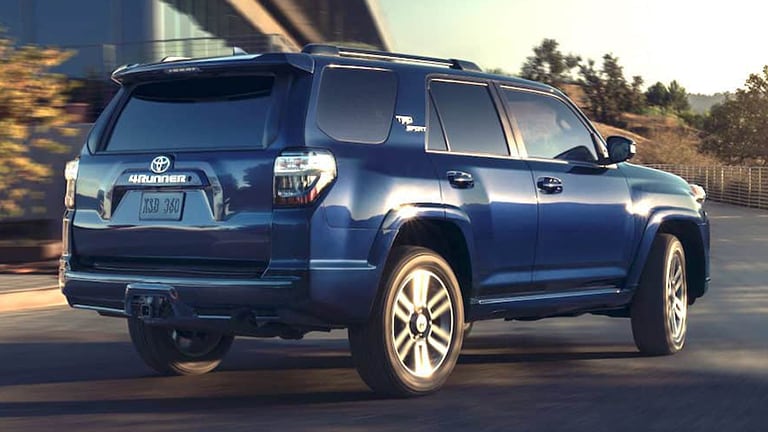 4Runner TRD Sport
With an emphasis on comfort and dynamics, 4Runner TRD Sport adds the Cross-Linked Relative Absorber System (X-REAS) suspension to enhance on-road handling. 4Runner TRD Sport has its own look with color-keyed accents on the grille and rocker panels, plus a TRD-style hood scoop, front spoiler and black roof rails.