Call 888-407-6290 To Learn More about the 2018 Camry
It's tough to ignore the new 2018 Toyota Camry when on the streets of Houston, Texas. The 2018 Camry demands to both be seen and driven, with a fearless new appearance and precise sedan performance. Years of perfecting our beloved best-seller has allowed us to create a new 2018 Toyota Camry that can offer an exhilarating experience, providing our customers in Houston, and from across the state of Texas, with a smooth sedan drive the likes of which they've never witnessed before.




Precision and Power
The powerful design and aggressive exterior styling of the 2018 Toyota Camry helps Houston owners announce their arrival with an entirely new level of authority. Camry's wider and lower stance will challenge Texas drivers to elevate their aspirations, while their lowered roofline only adds to their seductive sedan shaping while also speaking to their sportier nature. It's a fresh new look for Camry that's both tempting and tantalizing, and their available now at Don McGill Toyota in Houston, Texas.

2018 Toyota Camry models allow owners to cruise the busy roads of Houston with a revamped feeling of confidence, and they'll always be arriving looking fashionably impressive. When designing the new 2018 Camry we were looking to create a sedan with an unquenchable thirst for adventure, along with a striking exterior appearance that gets your pulse racing before you ever step inside. Created with both a lower hood and roofline, the new 2018 Camry lineup at Don McGill Toyota will allow you to challenge Texas streets with a lower center of gravity, which means added fun and excitement with every twist and turn.
Seductive Interior
Premium materials and a variety of new integrated technologies surround you when entering the cockpit of these new 2018 Toyota Camry models, combining to create a stunningly elegant interior that will definitely make a lasting impression. Intuitive and driver-centered controls meet impressive sedan handling that helps Texas drivers embrace every journey with a level of uncompromising style meant to satisfy your every desire. 2018 Toyota Camry models also offer numerous advanced safety features that were designed to help keep all occupants safe, providing Houston, Texas owners with extra peace of mind and they embark upon their next adventure.

With intuitive driver-centered controls and impeccable handling, owners of the 2018 Toyota Camry can now challenge every twist and turn the come across while the available dual exhaust with quad chrome tips punctuates every shift that they make. From the inside you'll find that the 2018 Camry lets you enjoy a wider and more open environment, as well as a new way of looking at things thanks to an available panoramic glass roof with moonroof. It's time for our Texas customers to reward themselves with a stylish new sedan that was built to perform, and that's exactly what you get with the new 2018 Toyota Camry.
Call 888-407-6290 To Learn More about the 2018 Camry
The 2018 Camry is Available in the Following Trims
LE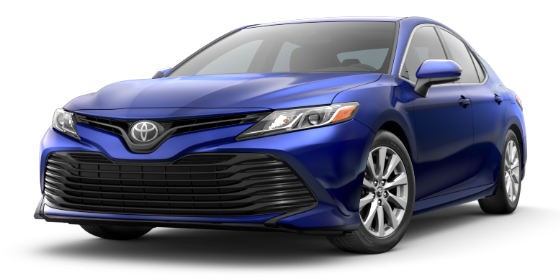 SE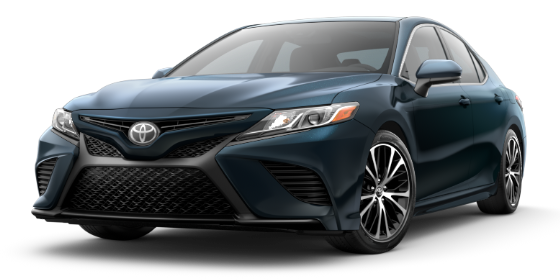 XLE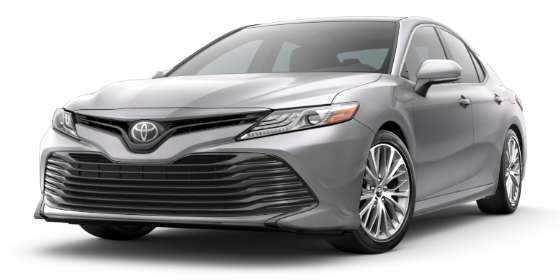 XSE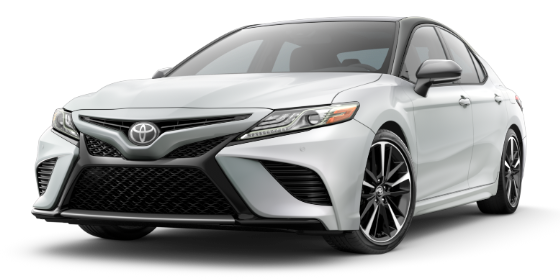 XLE V6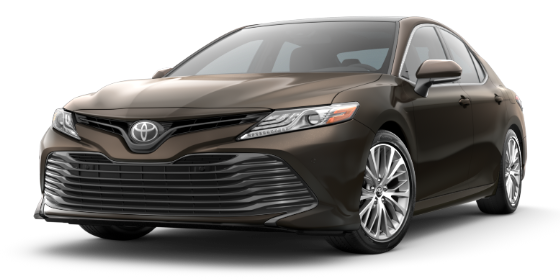 XSE V6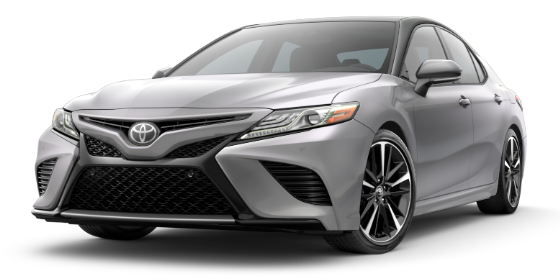 Don McGill Toyota assists customers from Sugar Land, Richmond, Cypress, Houston, Houston and all of the surrounding communities, helping them find the new 2018 Camry they've been searching for. We take pride in the premium level of customer service that our sales department is known for providing, and we do our very best to ensure that every person that walks through our doors leaves satisfied. If you're interested in purchasing a new 2018 Toyota Camry, stop by 11800 Houston Freeway in Houston, Texas and speak with any one of our knowledgeable sales professionals.